In October last year Gaming Innovation Group (GiG) announced a major collaboration in the foreseeable future. The exact details of what their latest deal was all about, and what the impact would be for the ever expanding Malta based company, remained unknown. Until this week, though. When GiG announced it is going to provide it's services for the development of the new Hard Rock online casino. All necessary assets for the Hard Rock online casino will be provided by GiG's specialized departments. Such as design, development and hosting the front-end of the new to build online casino.

Gaming Innovation Group's rise to stardom
As this leading iGaming company grows bigger, the need for another, bigger and scalable platform grew considerably. With innovative gaming solutions being one of their key incentives and through various acquisitions, Gaming Innovation Group gained expertise to make new, groundbreaking products. 'A lot of different partnerships within GiG have made this deal possible' as CEO Robin Reed points out. Certainly, all operating with one specific goal in mind, just as the company's slogan reads: to shake up the game of online casino gaming.
GiG Magic: online gambling reinvented
With the newly designed platform called GiG Magic, Gaming Innovation Group tries to stay ahead of the competition. As they have been doing for quite some time already. But obviously, new challenges ask for a new approach. Especially with projects of this importance. Therefore, GiG Magic will be the gateway towards an even brighter future for this successful iGaming company. The newly signed agreement with Hard Rock International will stand, at least, for the upcoming five years. Allowing GiG Magic to prove it's worth for, not only the Hard Rock online casino, but all new partnerships this new platform might be of use for.
Hard Rock International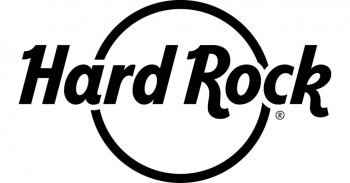 This big multinational business, displaying their brand in many different ways, is active all over the world. Either as a bar for dinner and entertainment or hotels combined with land based casino's for leisure and excitement. With Hard Rock's efforts to be an ever expanding business, their focus has now shifted to the online casino market. Teaming up with Gaming Innovation Group, to live up to their standard. As we are fully aware of both the capabilities of Hard Rock International and GiG, this surely promises to be an exciting out-look for the future. Unfortunately though, we have to wait till at least Q3  of this year to see if this promise lives up to the expectation.
GiG and Hard Rock: Potential Dream Team
With GiG's products being on top of the industry, without any possible doubt, Hard Rock International must definitely be seen the same way. With years and years of experience, they know, like no other, how to treat their customers. Ensuring them a pleasant time in one of their many establishments worldwide. A business that started out in 1971 and kept on growing ever since, has not a lot to prove anymore. Sure, the pressure will be on. Don't get us wrong. But there will be no doubt in our minds whether or not they are able to deliver. Moreover, Hard Rock International and their new online casino will more likely exceed most expectations. Obviously, with help and support by Gaming Innovation Group.
What to expect
We can be pretty clear about it. With a promising combination of long time experience in all sorts of leisure, hosting and entertainment fields, combined with the vast collection of high-end gaming products, Hard Rock online casino is definitely going to be one of the best online casino releases this year. With multiple, industry leading software developers, for both the games themselves as the front end, this casino will push the frontier of excellence. Made possible not only through the look-and-feel, but also with all popular deposit methods and knowledgeable customer support  Expect a generous welcome offer as well as great loyalty programs, that will make you want to stay within the virtual walls of Hard Rock's very first online casino.