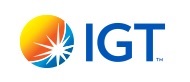 International Game Technology (IGT) is easily one of the biggest gaming companies in the world with a product line that sprawls across continents with both physical and digital products! As one of the most experienced players in the Brick & Mortar casino world, IGT is able to draw from a massive portfolio of games that spans decades. The company has created some of the world's most beloved slot machines over the years and has been busy converting them for online play over the last 10 years.
IGT also has a complete casino line up with table games, video poker, bingo, sports betting and poker products. As one of the oldest gaming companies with a history that spans all the way back to the 1970s, IGT offers some of the safest most reliable games around. If you're looking to play some of your favorite slots from land-based casinos in an online environment, then there's a good chance you're going to want to find a casino that offers IGT games.
Software
IGT actually has multiple unique gaming studios around the world to help create compelling products for every market. All IGT games are built in HTML5 for all types of devices. That means that you'll be able to play on everything from a bulky home desktop computer to a minuscule smart phone. Support for devices like iPhones, iPads or Android tablets and smartphones come standard thanks to HTML5.
It used to be that download versions of casino software were far superior but IGT's browser-based HTML5 games are exceptionally good looking and easy to play. Getting started is as seamless as just clicking on a game in your browser and waiting a few seconds depending on your Internet connection. Slots and table games look fantastic with HD-quality graphics and multiple features for both new and experienced players.
Games Overview
IGT offers a very nice cross section of games although its strength is certainly in the slots department. The company offers a solid mix of home-grown and licensed slots that have been optimized to run fast on nearly all devices. The table games are a bit more limited with mainstays Blackjack, Roulette and Baccarat and some variants, but there isn't too much beyond that. IGT is one of the few big casino developers that doesn't offer any products for use in live casino, which is somewhat considering the rapid growth of that segment of the industry.
Slots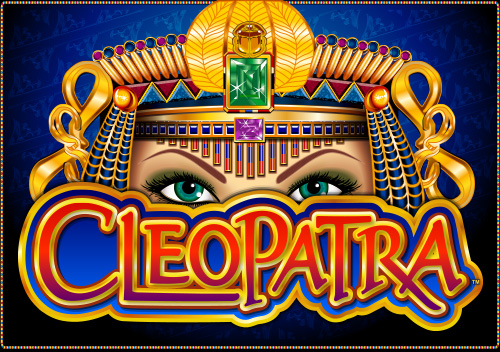 Over the years IGT has created some of the most popular slots in the world and has been all too happy to adapt them for online play. If you've ever been in a physical casino over the years there's a good chance you've had a few pulls on Lucky Larry's Lobstermania, Cleopatra, Wheel of Fortune, Little Green Men, Texas Tea, Triple Red Hot 777 or Monopoly. Those games are among the most popular slots in Brick & Mortar casinos and IGT has done an excellent job porting them over to the digital world. They remain simple by most online game standards but the fun factor is still there and it's easy to see why they've been industry leaders for years.
Beyond their renowned physical slots games, IGT also has some of the biggest brand licenses for online play including Sex and the City, GhostBusters, Family Guy, Dungeons and Dragons, Dirty Dancing, Foot Loose and Star Trek. The company also offers some very big progressive jackpot slots for players looking for that huge payout. IGT is one of the best software developers for people who love playing slots in land-based casinos as many of their games emulate their real-life predecessors.
Table Games
IGT isn't particularly well known for its table games but it does offer a portfolio of all the standard games including Blackjack, Roulette, Baccarat. Outside of the usual suspects, IGT also offers European Roulette, Muti-Table Roulette and craps. All the games are completely serviceable but it's obvious the main reason that operators utilize IGT is for the slots.
Live Casino
Despite being a major player in physical casino equipment, IGT does not offer a live casino product at this time.
Non-Casino Offerings
IGT also has bingo, keno and poker products for players looking to diversify their gaming habits. Interestingly IGT also runs numerous lotteries around the world but those are usually held through local government so you'd have to check your jurisdiction to see what's available.
History
IGT's corporate structure is complicated, to say the least.
The company is listed on the New York Stock Exchange under the trading symbol IGT but its holding company headquarters are based in the London. It also has operating headquarters in Rome, Las Vegas and Providence.
So why is IGT so spread out?
The current IGT is actually the result of one of the biggest mergers in the history of gaming. The original International Gaming Technology was an American company that started in 1975 in Las Vegas. Over the years IGT was responsible for pioneering numerous features for casinos including frequent player point programs and the Nevada Megabucks, which was world's fist wide area progressive slot machine. IGT continued to innovate over the years and acquired Wagerworks in 2005 to build its online casino business. By the 2000s, IGT was the world's largest slot machine maker.
The original IGT was just one piece of the puzzle, however. Overseas there was a company called Gtech in Italy (originally called Lottomatica) that was founded in 1990 and quickly became the biggest gaming operator in the country. Gtech developed everything from Scratch & Win tickets to lotteries and more with a truly global reach. In 2014, Gtech acquired the original IGT for $6.4 billion in a historic deal. After the Gtech and IGT merge, they decided to use the IGT name going forward.
These days the modern IGT is one of the biggest gaming companies in the world and is worth billions.
Our Take
IGT is one of the most famous gaming companies and likely needs no introduction to anyone that follows the industry closely. The company's slots are truly one of a kind and tend to evoke feelings of a players' first big win in a live casino. They have a classic feel that is tough to replicate. While the rest of the IGT catalog is not as compelling as one might think, the slots are the main attraction and worth every penny. If you love classic casino slots, then you owe it to yourself to find a casino that features IGT software.