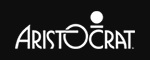 Aristocrat is one of the biggest casino game manufacturers in the world with a history that dates all the back to the 1950s. While many slot machine companies were born in the USA or Europe, Aristocrat began in Australia and is still headquartered in Sydney. Aristocrat is more focused on land-based gaming equipment but over the last few years the company starting devoting more resources to online games thanks to several high-profile acquisitions. The company's online slots are definitely based on real-life slots so anyone looking for a slightly more traditional spin will likely have some interest in Aristocrat.
Aristocrat has recently been delving into the world of social video games so there's no telling what kind of innovations the company will be releasing in the coming years. As one of the biggest slots makers in the world, Aristocrat has thousands of employees with offices in Australia, South Africa and the USA.
Software
Aristocrat is still running an instant-play browser platform that's heavily based in flash technology, which means mobile users will likely have some trouble accessing its games. Desktop users are in good shape, however, with Aristocrat games running smoothly on both Windows-based PCs and Apple computers running MacOS.
There are a few games that are running in HTML5 so iOS and Android users aren't completely out of luck. Aristocrat also offers a standalone app for mobile users with a limited selection of games. Considering the direction the industry is going we wouldn't be surprised to see Aristocrat begin porting many of its old games to HTML5 so that mobile users can access the whole catalog of games.
It should be noted that most Aristocrat slots have an old-school feel to them. That means users who love classic slots will feel right at home with more traditional looks and sound effects. Players looking for more contemporary slots with video game-like graphics and sounds will probably want to look elsewhere.
Games Overview
Aristocrat's bread and butter is slots but the company also produces a very limited selection online table games with Blackjack, Roulette and a couple more.
The company offers a portfolio of around 40 different slot machines, which is considerably more than many of the boutique online slots makers but still lagging behind rival giants like NetEnt and Microgaming. Fortunately there are a wide variety of games with on Aristocrat big progressives, multiple line games and more.
Aristocrat's games will be particularly appealing to anyone who's spent a fair amount of time playing in land-based Australian casinos because many of same games are available on the company's software.
Slots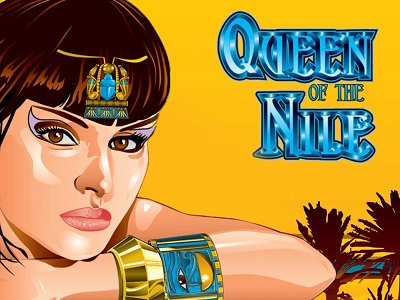 Aristocrat offers around 40 different slots (although that number is growing almost every month) with a serious emphasis on traditionally themed games.
Some of the most popular games on Aristocrat include 50 Lions, Where's the Gold and Cashman as well as big licensed titles Zorro, Jaws and Mission: Impossible. The company has also ported a selection of games especially for mobile including Geisha, 5 Dragons, Dragon Emperor and Imperial House.
Arguably Aristocrat's most famous slot is the ever-popular Queen of the Nile, which was actually one of the first games to pioneer the Egyptian theme in the online gaming world. The company is also famous for its massive progressive jackpot games such as Jackpot Carnival and Cash Express.
There's a good chance if you've ever played in a land-based casino you'll be familiar with at least a handful of games as they are one of the biggest physical slots makers in the world.
Table Games
Over the years Aristocrat has offered a bare bones selection of table games including Baccarat, Blackjack and Roulette but recently has been moving away from table games and focusing entirely on its much larger slots business. There are still some sites that offer Aristocrat tables but those are few and between.
Live Casino
Aristocrat does not offer a product in the rapidly growing live casino segment of the industry, which features actual live-streamed play from studios across the world.
Non-Casino Offerings
Interestingly Aristocrat acquired massive mobile video game maker Plarium in 2017 for $500m USD. Plarium is one of the most successful mobile game designers in the world with a portfolio that includes Stormfall, Vikings: War of Clans and Soldiers Inc. Aristocrat's long-term plans for Plarium remain to be seen but there could be some very interesting and unique slots coming from the company in the near future.
History
Aristocrat Leisure Limited was founded all the way back in 1953 by Australian businessman Len Ainsworth. Aristocrat quickly became the de facto slot machine manufacture for Australia and by 1996 it was listed on the Australian Stock Exchange as ASX. The company is headquartered in Sydney but it also has development offices in South Africa, Russia and the United States.
Aristocrat was hit very hard by the subprime financial mortgage in the USA in 2008 but it recovered nicely in the following years and now has a market cap of over $15b AUD.
Queen of the Nile is arguably the company's most famous product and the slot can be found in nearly every casino in the world.
Beyond its traditional casino operations, Aristocrat has numerous partnerships around the world. For example the company has a high-profile distribution partnership with Sammy Corporation Japan. Aristocrat acquired the US-based gambling equipment manufacturer Video Gaming Technologies for $1.3b in 2014 and increased its output in the USA by triple in the following years. Even more recently Aristocrat acquired mobile video game developer Plarium for a staggering $500m.
Mobile video games represent a new market for Aristocrat and it will be particularly interesting to see if the company will be able to improve on its online casino gaming products with technology from its video gaming products.
Our Take
Aristocrat is a bit of a dinosaur in the online gaming world but its games will definitely inspire a bit of nostalgia for anyone with a love for old-school casino slots.
The company has created some of the world's most famous slots (or pokies as they call them in Australia) and the look and feel of those games has been successfully ported over to the online world. Aristocrat slots are nothing like the New Wave of Scandinavian slots that were introduced to the online gaming world in the mid 2010s but they do have a class appeal that you won't find anywhere else.