NetEnt (NetEntertainment)

With over 20 years in the business NetEnt is one of the most popular casino game developers in the world and for good reason. The company, which was originally known as NetEntertainment when it launched in the '90s, has produced some of the most famous online casino games. There's a good chance if you've ever placed a bet or two online then you've hear of Starburst, Gonzo's Quest or Secrets of Atlantis.
NetEnt does a great job of creating great-looking games that are fun to play over and over again. The software is also exceptionally reliable. NetEnt is such a popular developer that there are some slots players who simply won't play a casino if it doesn't offer support for NetEnt games.
Software
NetEnt's award-winning software is entirely browser-based, which means you can access it through a variety of different devices including Windows PC, Apple OSX, Android and iOS. Essentially any computing device that can run a browser should be able to play NetEnt games. In 2011, NetEnt launched a separate product line called NetEnt Touch, which offered support for touch-based devices like iPhones and Android tablets. At first it was just the company's most highly sought after slots but it has slowly been converting most of its portfolio to mobile.
Since the launch of NetEnt Touch almost all new games on the network, including table games like Blackjack and Roulette, have been designed with support for mobile devices.
NetEnt's browser-based approach to mobile gaming might be a turn off for some players who are looking for a standalone app but browsers do make it much easier to synch your action across multiple devices and not worry about support.
Games Overview
NetEnt offers a rich portfolio of over 200 games including slots, progressive slots, live casino and table games. The company offers a solid collection of both home-grown slots like Gonzo's Quest and Starburst as well as branded slots. NetEnt also provides quality versions of table games like Blackjack and Roulette with some unique twists on the classics.
Beyond the standard table games and slots, NetEnt also offers its very own live casino with high resolution, lag-free streaming.
Slots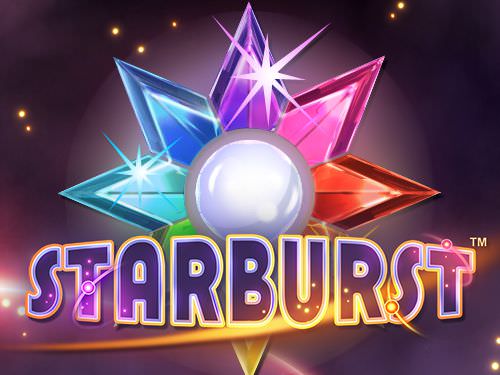 NetEnt has won numerous awards for its slots over the years thanks to its incredibly immersive technology. If you're just dipping into online slots for the first time you're definitely going to want to try some of the company's premium options like Gonzo's Quest, Starburst or Hall of the Gods. NetEnt also offers a number of pooled jackpot slots like Mega Fortune. Mega Fortune broke the online slot machine record for a payout when it awarded €17.86 million in 2015. If you prefer your slots to have a major brand license, then you would do well to check out NetEnt's Planet of the Apes, Guns n' Roses, Dracula, The Invisible Man, Creature from the Black Lagoon or Frankenstein.
Thanks to NetEnt's browser-based software, you can try out almost every game before making a deposit. Regardless of what you're playing, NetEnt slots just tend to be more fun than the majority of the games on the internet. Players will also be happy to know that NetEnt's slots provide a payout percentage of 95-98% across the board. There's a good reason that NetEnt slots have such a fervent following!
Table Games
NetEnt may be known primarily for slots but its table games are also very, very good! The company has all the regular standbys including Blackjack, Roulette, Baccarat but also some great lesser-known games like American Roulette, Punto Banco, Red Dog Progressive, Oasis Poker, Casino Hold'em, Caribbean Stud, TSX Hold'em Pro Series and European Roulette. Most of the table game experiences are also available on mobile so that players can enjoy Blackjack or Roulette on the go!
Live Casino
Live casinos, which feature real-time streamed action of actual professional dealers, have become immensely popular over the last few years and NetEnt has one of the better offerings in that department as well. NetEnt Live has Roulette, Blackjack and Common Draw Blackjack. NetEnt Live also has a separate rewards program designed specifically for live players, which is a huge draw.
Perhaps the best feature of NetEnt's live casino is its optimization for mobile devices. The live casino not only works on mobile but you also have the option of switching between landscape and portrait modes for gaming on the go! The entire operation is incredibly seamless and NetEnt live casino is highly recommended for mobile users.
Non-Casino Offerings
NetEnt is focused exclusively on casino offerings so you won't find any poker or sports book options on the network.
History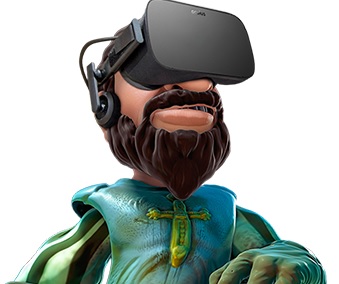 NetEnt, originally NetEntertainment, was founded all the way back in 1996 in Sweden prior to the online gaming revolution. By 2002, NetEnt had released its first online casino and forever changed the way people viewed online gaming. As one of the original online casinos, NetEnt pioneered the way for many other operators and recorded a number of firsts including being listed on the Nasdaq OMX and an innovative live casino for mobile.
These days NetEnt has over 1,000 employees and serves nearly 200 of the world's biggest online casinos. It has offices in Malta, Sweden, Ukraine, Gibraltar and Poland. The company has licenses from some of the most foremost gaming authorities in the world including the Malta Gambling Association and the NJ Gambling Commission. NetEnt recently got a foothold in the USA and is primed to be one of the innovators in that market as well.
The NetEnt platform has handled hundreds of billions of gaming transactions over the years and it remains one of the single most important software packages in online casinos.
Our Take
There's very little that needs to be said about NetEnt these days. The company has a storied 20-year history in the industry and has become arguably the dominant online slot designer. Most online slots players aren't going to want much to do with a casino that doesn't offer Starburst or Gonzo's quest. It helps that NetEnt offers one of the most reliable platforms for online slots and some of the best underlying technology.
We'd also argue that people tend to forget that NetEnt offers some very competitive options in non-slots categories like table games and live casino. NetEnt's live casino, in particular, is very impressive with mobile support and charismatic dealers. Before you sign-up for an online casino, it's always worth double checking to see if it offers support for NetEnt games.