Cryptologic was one of the original pioneers of the online casino market but these days the company is just a subsidiary of the NYX Gaming with some of its most famous slots available for play on the parent company's overarching platform.
Cryptologic actually predates most online casino companies as it was founded by a pair of brothers way back in 1996, which is pre-historic in Internet terms. The company would go on to be a major player in the online gaming space with significant products in both the online poker and online casino spaces. Cryptologic not only developed software for online casinos but also owned a number of them including InterCasino, InterPoker and InterBingo under the Wagerlogic brand.
The company was acquired by Amaya in 2012 but was once again sold in 2015 to the NYX Gaming Group. NYX is actually one of Amaya's preferred suppliers so you can still find Cryptologic games on the Stars Casino in addition to numerous others. Cryptologic is essentially a shell of its former self but the company is still utilized behind the scenes to produce top-class slots and gaming equipment.
Software
As one of the original online casino software developers Cryptologic has at one point utilized nearly every type of software imaginable from download-only to the more modern browser-based instant-play model. The Cryptologic software had to be scaled to play a variety of different games including casino, poker, bingo and more.
These days the entire Cryptologic casino suite has been streamlined to work on the Amaya platform.
Cryptologic games exist as simple browser-based selections with some converted to the more modern HTML5 for mobile access while some of the other games are still relegated to flash technology, which makes them desktop-only. Fortunately the current Cryptologic slots are all running on NYX's rock-solid OPS casino platform, which is known for its reliability.
Unfortunately a large number of Cryptologic games are still running on flash, which means they are a no-go for mobile devices.
Games Overview
Cryptologic offers a solid assortment of slots and table games that harken all the way back to the early 2000s. Some of Crypto's games haven't aged that well but there are some newer slots that actually pack a lot of playability with good looks to boot.
The company also used to have bingo and online poker software but it's since moved away from those products. Even without bingo and poker, Cryptologic has a huge back catalog that includes over 200 different games.
Slots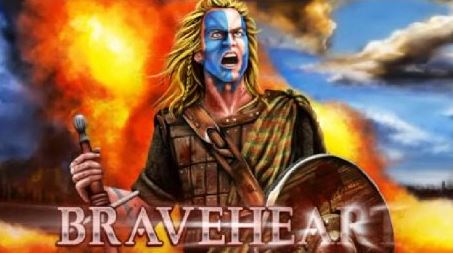 Early in its history Cryptologic was one of the giants in the online gaming industry and that allowed it to score some of the most high-profile slots deals around.
That's why Cryptologic still has some of the most famous slots around with Street Fighter, Superman, Batman, Braveheart, Forrest Gump, Ferris Bueller's Day Off and more. The company is also home to knockout hits like Bejeweled 2, Cleo Queen of Egypt, Emerald Isle and King Kong. Some of the aforementioned slots are truly classics in the online gaming world and there's at least a few players who will get a serious sense of nostalgia when playing them.
Another bright spot for Cryptologic are the progressive jackpot slots that pay out serious cash. Millionaire's Club has doled out some truly monstrous cash prizes including one for more than £5m back in 2007.
Unfortunately some of the other games haven't aged quite as well and don't really hold up to the in-browser HTML5 slots revolution of the mid-2010s that really upped the ante when it came to gaming graphics and overall technology.
Because Cryptologic is 100% owned by NYX Gaming Group there's quite a bit of crossover between Crypto and NYX slots. In the future it appears that all slots designed by Cryptologic will appear under the NYX brand.
Table Games
With over 20 years of history in the online gaming business, Cryptologic has had a hand in nearly every type of gaming product.
That means Cryptologic has a full assortment of table games including Blackjack, Baccarat, Craps, Caribbean Stud, Let it Ride, Pai Gow Poker, Three Card Poker and a few more but lately slots have been taking over as the primary focus for the company.
Live Casino
Cryptologic does not offer a Live Casino solution but its parent company NYX Gaming Group has one through GameLevy so there's a good chance you'll get access wherever NYX games are found.
Non-Casino Offerings
Cryptologic once had a burgeoning online poker network but sold off the entire network in the mid-2000s.
History
Cryptologic has a fascinating history that harkens all the way back to 1995 when brothers Mark and Andrew Rivkin founded the company in their parent's basement in Toronto, Canada. The Rivkins were way ahead of the curve when it came to online gaming and it would be years before online gaming became mainstream but that didn't stop the brothers from launching one of the first-ever online casinos, called InterCasino, which ran on Cryptologic software.
The company exploded from that point on and Cryptologic scored partnerships with some of the biggest online casinos. As one of the major drivers of online gaming technology, Cryptologic made notable advancements in slots, table games, bingo and poker. Unfortunately the 2006 Unlawful Gambling Enforcement Act in the USA stopped Cryptologic's dream cold and the company was forced to put its dreams of poker domination on hold. The company struggled for the next few years and was eventually acquired by Amaya (owner of PokerStars) in 2012.
Amaya utilized Cryptologic technology to help get its own online casino off the ground but decided to sell Cryptologic a few years later to the NYX Gaming Group. Despite the sale, Cryptologic slots have remained a fixture on Amaya's online casino thanks to the preferred supplier agreement in has with NYX. These days Cryptologic has essentially been rolled into the NYX Group so most of the work it does is behind the scenes.
Our Take
Cryptologic was once one of the biggest players in the online gaming world so it's a little sad to see it relegated to such a small stage. The company's games have not aged particularly well but it has a few classics that are always worth a few spins. If you're looking to play Cryptologic games just seek out any casino that offers NYX/NextGen games and you should be set.