You can't have a discussion about online gaming without mentioning industry titan Microgaming! Microgaming was the first player on the scene with its initial casino product available to the public in 1994, which is positively prehistoric in Internet terms. The gaming industry has come a long way since 1994 and Microgaming has been at the forefront with a variety of products including casino, poker client, bingo, mobile games and more. Thanks to its long experience in the gaming sector, Microgaming has always been at the cutting edge of gaming technology and produces some of the most feature-rich slots in the world with some of the biggest licenses.
Microgaming offers over 850 different games and there's a good chance you've played at least a few of them over the years as its arguably the most utilized gaming platform with over 600 brands on board. For many players, Microgaming is the first and last word when it comes to slots although competition has been getting stiffer over the last few years.
Microgaming's Software
Microgaming offers a couple different software packages including a desktop download version, a mobile download and an instant-play browser-based option (also known as Quickfire). These days more and more sites are moving towards instant-play options but the standalone Microgaming client remains a solid, reliable way to play with several bonus features like tournaments and multi-player games that you don't get with the browser version. It's a slightly hefty download and only available for Windows PCs but it's arguably the best way to play.
Meanwhile, the instant-play version of the software has been improving considerably over the last few years with a large-scale transition to HTML5 for mobile devices like iPhones, iPads and Android smart phones and tablets. Of course the instant-play version isn't the only way to play online as Microgaming has also released a standalone app for mobile devices. The games are somewhat more limited but the game play is seamless and getting into a game is incredibly easy.
Microgaming's software is used by over 600 different casino and poker brands to give you an idea of just how popular it is.
Overview of Microgaming's Games
Thanks to over 20 years in the business, Microgaming has a staggeringly-large portfolio of games that many competitors couldn't even dream to rival! The network is currently home to over 850 games but that number is growing almost every day. Microgaming excels when it comes to slots but people forget that it's also one of the best platforms for playing table games with over 55 different games including all the standbys.
Microgaming also has a small but growing live casino segment with over 20 different tables spread across four different studios. Meanwhile, Microgaming remains one of the go-to sites for slots with a variety of home-grown and licensed slots that should provide something for every one.
Slots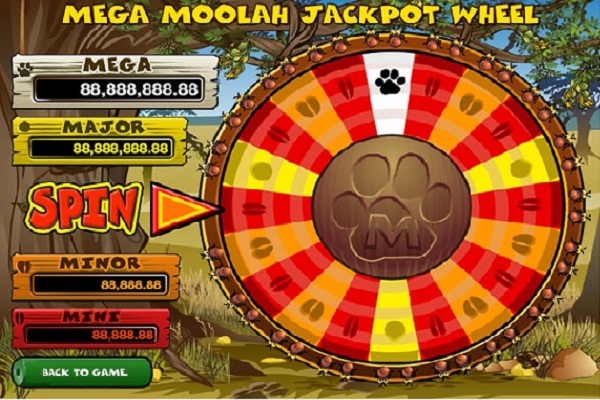 Microgaming is one of the industry leaders when it comes to slots. The company has produced some of the most vibrant, graphically intense and just fun-to-play slots in the history of online gaming. Avalon, Thunderstruck, Untamed Eagle, Immortal Romance and Hot As Hades are just a small sampling of the long-standing hits that Microgaming has developed all on its own. Microgaming is also one one of the biggest players when it comes to licensing big-name brands for slot purposes and you can see that paying off in spades with heavy hitters Terminator 2, Game of Thrones, Jurassic Park, Battlestar Galactica and Bridesmaids slots that are always a huge draw.
The company is also known for awarding some of the biggest jackpots in online slots history with Mega Moolah setting a world record when it awarded a staggering €6.37 million in 2009 on a single jackpot. Microgaming is also one of the few sites that offers a large number of slots tournaments, which can be a nice break from the usual flow of play.
Table Games
Microgaming has a very nice selection of table games that includes 50+ different options with Blackjack, Baccarat, Craps and Roulette playing a huge role. Microgaming goes far beyond the regular table games, however, and offers some of the more unique variants with Gold Series Blackjack, Atlantic City Blackjack, French Roulette and European Roulette.
The company also has some lesser-known games like Sic Bo, Crown & Anchor, Double Exposure, Pai Gow Poker, Poker Pursuit, Red Dog, Casino Hold'em, Caribbean Stud and Spingo. Interestingly Microgaming has even been experimenting with virtual reality for variety of its games including Roulette.
Live Casino
The live casino on Microgaming is relatively small, but it packs a punch with lively dealers and a unique set of games. You'll find Roulette, Baccarat, Blackjack, Casino Hold'em and Sic Bo. Microgaming is also home to the Playboy live casino where you'll find dealers dressed in traditional Playboy attire. The Microgaming live casino studios are based in Canada, Argentina and the Philippines. In general the staff are very friendly and help make online gaming into a more personal experience.
Non-Casino Offerings
Microgaming is the complete package in the gaming world with legendary poker, bingo and sports betting products. The Microgaming Poker Network (MPN) is actually one of the oldest poker networks in operation and countless casino players have played their hand of the game there. Microgaming also offers one of the premier sports betting suites with European and US style betting. Fortunately, there's a great deal of cross-play available in the Microgaming software suite and quite often its easy for players to use their casino winnings to try other games in the Microgaming portfolio.
History
Microgaming has a long, storied history in the online gaming industry that began back in 1994. When Microgaming started, online gaming — and the Internet — were still in its infancy but the company saw the potential and in 1996 the first-ever online casino, InterCasino, launched with software by Microgaming.
Since then, Microgaming has blossomed into one of the world's biggest gaming companies with entries in the casino, poker, bingo and sports betting segments. Microgaming has been based in the Isle of the Man the entire time and has served as a trend setter for some of the other online giants that would rise up over the years. These days, the company has thousands of employees and provides software to over 450 different brands with offices spread across the globe. You could fill multiple closets with the number of awards that Microgaming has won over the years from the very first online gaming award in 2001 to innovator of the year in 2016. This only goes to show that development does not seem to have an end at Microgaming. Thanks to its long history in the industry, Microgaming has also awarded some of the biggest jackpots over the years with hundreds of millions of dollars going back to players.
The company also provides one of the safest ways to play with licenses from both Alderney and NJ Gambling commissions. Microgaming was also one of the founding members of eCOGRA (e-Commerce Online Gaming Regulation and Assurance).
Our Take
There's a reason Microgaming has managed to consistently perform in an industry that can be mercurial at best. Over the years, Microgaming has shown the ability to adapt to whatever trends the industry is going through and not only survive but flourish. For over 20 years Microgaming has been producing some of the very best games available for play in online casinos and the company is showing no signs of slowing down. From incredible slots to top-notch roulette there's very little that Microgaming does not offer!
It's difficult to see where the industry is going but in 10-20 years from now we wouldn't be surprised if Microgaming is still one of the leaders.