Play'n Go is one of the most well-rounded online gaming suppliers with award winning slots, solid table games, mobile games and exceptional underlying technology. The company was founded by a small group of self-described "techies" in Växjö, Sweden in 2005 and has since grown to be a major player in the gaming world with offices in Sweden, Malta and Hungary. Play'n Go has a keen eye for up-and-coming technology and was actually one of the first gaming companies to debut a game specially designed for mobile. These days, Play'n Go offers over 100 games with many of them available for instant mobile play thanks to HTML5. Play'n Go slots tend to be colorful and vibrant with standout games including Viking Runecraft, 7 Sins and Fortune Teller.
There's a little something for everyone on Play'n Go, however, as the site hasn't been afraid of producing really good in-browser table games like Blackjack and Roulette in addition to more less common games like video poker, bespoke slots and scratchers. Thanks to the variety on Play'n Go, there's a good chance you're not going to get bored if your casino of choice has a partnership with the company.
What is the Play'n Go software like?
Play'n Go is firmly entrenched in browser-based instant-play technology. That is quite a good thing, considering that's where the entire industry has been headed over the last five years. The company offers a mixture of HTML5 and flash-based browser games with HTML5 the obvious choice for cross-platform play. The majority of new games are built on HTML5 so that they can be accessed from both iOS (iPhones, iPads) and Android devices. It can be a bit of a let down when you realize one of your favorite games on Play'n Go is still flash-based, but you can always play on a Windows-based PC or an Apple computer running MacOS.
Play'n Go does a decent job of converting its most popular games to HTML5 so that anyone can play them. The games designed entirely in HTML5 usually have superior graphics and sound effects. Unfortunately, the majority of Play'n Go's table games (Roulette, Blackjack, Pai Gow) are still running in flash-based browsers. It's a bit of a shame because Play'n Go's table games are quite good but that decision essentially closes them off to mobile players. The same goes for video poker. Hopefully that will change in the near future. On the bright side video bingo is available in HTML5.
One unique feature of the Play'n Go software is that the company offers widgets for certain games. That means casinos can actually embed certain Play'n Go games directly into a promotional page, giving players a lightning-fast way to cash in on a bonus.
Play'n Go Games Overview
Game diversity is a strong point for Play'n Go, which offers a fantastic cross-section of slots, table games, video poker, scratch games and more! Slots are the key attraction with some award-winning machines but the table games are also quite solid, which is becoming a rarity for online casinos these days. It's not just table games either, as the video poker and scratch games are fun as well. It might not sound like much but if you're dealing with slots fatigue it can be fantastic to mix things up with a game of Pai Gow Poker or even video bingo.
Slots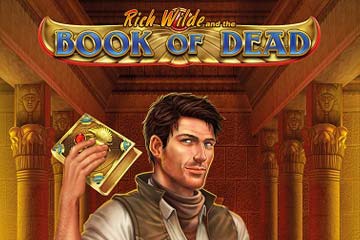 Play'n Go has won awards for its slot design over the years and it's easy to see with fan favorites ranging from Hugo to Book of Ra. Some of the other big-name slots on Play'n Go include 7 Sins, Prosperity Palace, Irish Gold and Riches of Ra. Viking Runecraft is another flagship title that players tend to actively seek out. Viking Runecraft is a good example of Play'n Go design, which has some very clear influences from video games. Any old-school gaming fans will be happy to know that Play'n Go does offer a collection of more-traditional 3-reel slots as well!
The majority of Play'n Go slots are available for cross-platform play but you have to watch out for the flash-based games, which can only be played on desktop machines. Every new Play'n Go game is designed exclusively in HTML5.
Table Games
Play'n Go is one of the few mid-sized online gaming suppliers that offers a wealth of table games including Blackjack, Roulette, Baccarat, Casino Hold'em, Money Wheel, Beat Me, Super Wheel, Casino Stud Poker, European Roulette and more. We particularly enjoy Pai Gow Poker, which isn't always available on every online casino. It's a relaxing way to unwind from heavy slots play with a relatively relaxing rate of play.
These days there are a large number of online gaming software developers that only produce slots so it's nice to see a variety on Play'n Go.
Live Casino
The rapidly-expanding live casino segment is actually one of the only products that Play'n Go does not offer at this point.
Non-Casino Offerings
Play'n Go offers a lot more than just slots and table games. The company also offers video bingo, scratch games and video poker. It's a lot more variety than the average online casino software developer. Play'n Go, drawing on its tech background, also makes a lot of back-end platforms and payment solutions for online casinos.
Play'n Go's History

Play'n Go has roots that go all the way back to the '90s but the company officially formed in the mid-2000s in Växjö, Sweden. The tech-loving behaviour of Play'n Go initially worked in consultancy for the online gaming world but they saw on opportunity to shake up things up by starting their own company. As it turns out, we are very glad that they undertook that decision! Play'n Go was one of the first companies to see the potential of mobile gaming and actually released one of the first mobile casino games ever at ICE i-Gaming Conference in 2007.
The company was ahead of the curve on mobile development and these days every slot that is launched on Play'n Go is built with support for mobile play. The company has grown immensely since starting operations in the mid 2000s and now has offices in Sweden, Hungary and Malta. Play'n Go's games are also available in over 30 different languages. The company has gaming licenses from a number of countries including the UK, Malta, Gibraltar, Denmark, Belgium and Alderney so needless to say, users can be assured they are playing on a safe platform!
Our Take
It might not surprise you to learn that Play'n Go has very good software. The company is heavily influenced by technology trends and has managed to put together an extremely reliable and good-looking platform for online gaming. In our minds, the overall Play'n Go portfolio is a little underrated just for its sheer variety of games. There aren't many developers that can offer fantastic slots, table games and video poker in browser but somehow Play'n Go has managed to do it! 
For the aforementioned reasons Play'n Go would be a good pick if you could only pick games from software company. Fortunately you don't, but you'll still want to pay special attention to any casino that offers Play'n Go games.