Players looking to experience the brave new world of online slots may want to take a closer look at Red Tiger Gaming! Red Tiger, which is lcoated on the Isle of Man, produces big, beautiful slots that would not have been possible using technology from 10 or even five years ago. As one of the late entries in the online casino world (the company was founded in 2014), Red Tiger hasn't been slowed by the laborious process of converting clunky old games to new software.
Instead, the company has been able to focus on creating the best possible games with graphics and features that are tough to beat. Accessibility is also a major concern on Red Tiger and the majority of its games will run across all platforms including desktop, mobile and even TV in some situations. Everything about Red Tiger is tight and streamlined with very little waste. The games are all about quality over quantity. The company employs an army of artists, graphic designers and engineers for every slot and you can really tell that a lot of care went into each game when you're playing the finished product.
Unlike many of its contemporaries, Red Tiger isn't limited completely to just slots either as the company has produced a small collection of very good table games. For those reasons and more Red Tiger has become one of the rising stars in the online slots world.
Red Tiger's Unique Software
As one of the newest entries in the online gaming world, Red Tiger Gaming is a future-facing company and that definitely comes into play in the company's software. Almost every game on Red Tiger is designed to be played on multiple devices thanks to the scalability of HTML5 tech. The online casino industry has gone through plenty of transitions over the years from downloadable software and browser-based flash games to the current HTML5 renaissance.
Red Tiger was able to skip a lot of the old, clunky software and skip right ahead to producing knockout HTML5 games. A large number of casino software developers claim to have exceptional graphics but Red Tiger is one of the few companies that offers truly stunning visuals. As you might expect the graphics are very, very good on Red Tiger with plenty of beautiful assets like hand-drawn images and complex 3D models.
If you've never played the new-wave HTML5 slots that gained prominence during the early 2010s than Red Tiger is a great place to get your feet wet.
Some of the games on Red Tiger feel less like an old-school reel and more like a video game with frameless borders and dynamic 3D effects. Sound effects with some soothing chimes for the more zen-like games and satisfyingly powerful blips and beeps from the more arcade-like slots.
Games Overview
Red Tiger has a very nice selection of games that includes plenty of slots to keep you spinning in addition to small collection of table games that break up the slots monotony. Most casino devs are focusing entirely on slots these days so it's always great to see a company through a bone to the table-game players! In addition to all the usual games, Red Tiger also produces a limited number of special holiday-branded games. The holiday games are another great way of injecting a little more life into your usual play.
Slots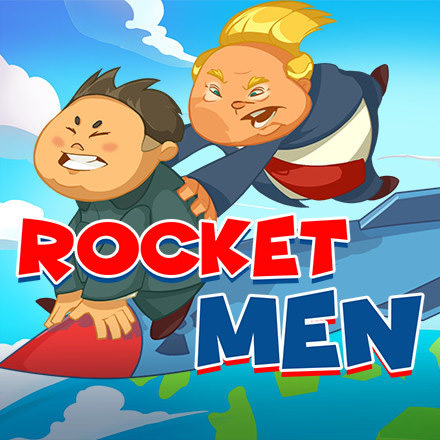 Red Tiger has an amazing lineup of over 50 high-quality slots. Every slot on Red Tiger is available in stunning full-HD along with compatibility for instant-play on both desktop and mobile, which is a far cry from the old days of clunky Windows-only downloads. As with many of the new-wave slot designers, Red Tiger doesn't have any big licensing deals with movie studios or video game companies. Instead, Red Tiger has focused on creating its own unique aesthetic with some very high-end art assets.
Some of the more popular games on Red Tiger include Rocket Men, Masquerade, Totem Lightning, Lucky Wizard, Arcade Bomb, Rainbow Jackpots and Ten Elements. The slots are so aesthetically pleasing on Red Tiger that sometimes you'll find yourself just staring at the screen instead of spinning the reel!
Table Games
Plenty of casino manufacturers are starting to ignore the table game category but not Red Tiger. Red Tiger has developed a very small but high-quality collection of games that includes Blackjack, European Roulette and Baccarat. It's obviously a very small number of games but each one is extremely well designed and compatible with desktop and mobile devices including the latest Android or iOS offerings.
With so many casino software companies ignoring table games or developing them with clunky flash technology that won't run on mobile devices, it's very refreshing to see Red Tiger pushing forward in that segment and it would great to see a few more table games from the company in the future.
Live Casino
Red Tiger does not offer a live casino of any kind.
Non-Casino Offerings
Red Tiger doesn't really offer any non-casino offerings but all of its games are free-to-try so you could make an argument that it does have a social gaming component!
Red Tiger's Company History
Red Tiger is a bit of an odd duck in the online gaming industry. The company was a very late entry to the online gaming world as it was founded in 2014 on the Isle of Man. Some companies might have buckled under the pressure of competing against established online casino developers that have been in business for 10+ years, but Red Tiger found a way to not only compete but flourish! In some ways, the late entry into the gaming world was actually a positive for Red Tiger as it avoided dumping resources into old technology like downloadable casino software and flash-based browser games.
Many of Red Tiger's competitors have a long history of developing games on old software and have had trouble adapting to the new instant-play tech that has taken the industry by storm. It has not been a problem for Red Tiger as every game in the company's portfolio is built on HTML5 and made to be played on desktop and mobile.
Red Tiger also has excellent certification with gaming licenses from the United Kingdom and the Isle of Man.
Several of the biggest online casinos in the world have signed on board to get Red Tiger up and running on their respective sites.
Our Take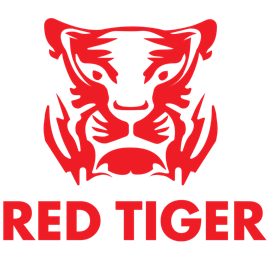 There's a good chance that companies like Red Tiger represent the future of the industry and we're not complaining. One thing we absolutely love about the company is that regardless of the quality of the games, the logo itself is also very recognisable. Red Tiger offers an exceptional portfolio of beautiful games that are nothing like the old one-armed bandits you might have played 10-20 years ago. Anyone raised on a healthy diet of video games will be right at home on Red Tiger.
While many players won't care all that much, it's great to see Red Tiger developing table games as well. Over the last five years, table games have been getting ignored by many of the major casino developers and that's a shame for anyone who enjoys mixing things up a little! Red Tiger is one of the few companies that produces high-quality table games that we'd actually want to play again. Well done to them for that!